SafeVuu® Rotating Phone Mount - MAGNET - Wholesale
Regular price
$132.00 USD
Regular price
$275.40 USD
Sale price
$132.00 USD
Unit price
per
Sale
Sold out
WHOLESALE
QUANTITY by "SafeVuu® Magnetic Phone Mounts
COD and 30-Day Terms Available
FREE SHIPPING  (MSRP $21.95)
12 Mounts @ $11.00 ea. $132.00

24 Mounts @ $10.75 ea. $258.00

36 Mounts @ $10.50 ea. $378.00

(The Wholesale SafeVuu Model attaches by Magnet)
 

Go-Vuu LLC. U S Patents No's: 10,399,508 / 10,919,457
This innovative phone mount offers both convenience and ease of use, making it an essential accessory for anyone who needs quick and easy access to their phone while on the road. Whether you're a busy executive or a frequent traveler, having your phone mounted directly in front of you on the steering wheel means you can keep it within reach at all times. With a strong, secure magnet that holds your phone in a vertical position, even when the steering wheel is turning, you can keep your eyes on the road while still easily accessing your phone. The Safevuu Steering Wheel Phone Mount is an ideal solution for anyone who needs to stay connected while driving.
Patented rotating mount allows for 360° rotation - perfect while steering!
Hands-free GPS & Calling!
Easy to install, remove, & move!
No residue left behind!
Multi-purpose: Great for trucks and golf carts, and more!
Avoid distractions while driving!
Fits all smartphones and GPS devices
Share
How to use

Peel off the 3M backing and gently press against the center of your steering wheel. (It can be placed over the emblem.)
Shipping

Free standard shipping to the continental 48 states.
Return policy

You will receive a full refund for all returns (for any reason). Please contact us via our "Contact Us" page within 30 days of purchase for a full refund. You will be credited for (your original sale price less original shipping expenses) once the product is received back in our warehouse.

NOTE: Warranty Terms: Go-Vuu LLC. will replace or repair any product at no cost that is broken or damaged excluding any "Hook or Loop" adhesive portions of the product, shipping costs will be paid by the customer.
Disclaimer

Always use your best judgment and operate your vehicle in a safe and legal manner. Do not become distracted by any device while driving, and always be fully aware of all driving conditions. Minimize the amount of time spent looking at any device while operating a vehicle.

WARNING: Placing any object on a steering wheel containing an airbag may result in serious injury.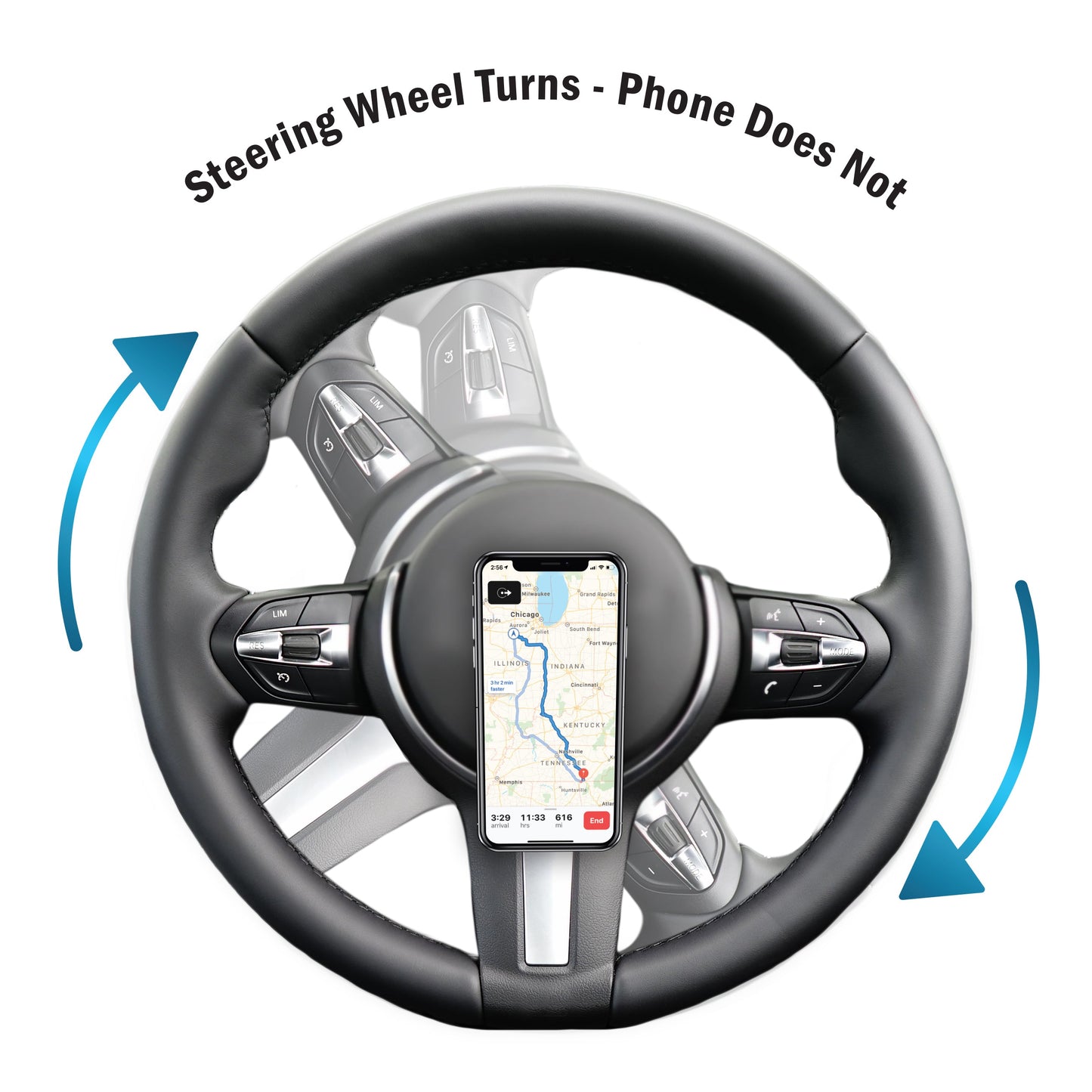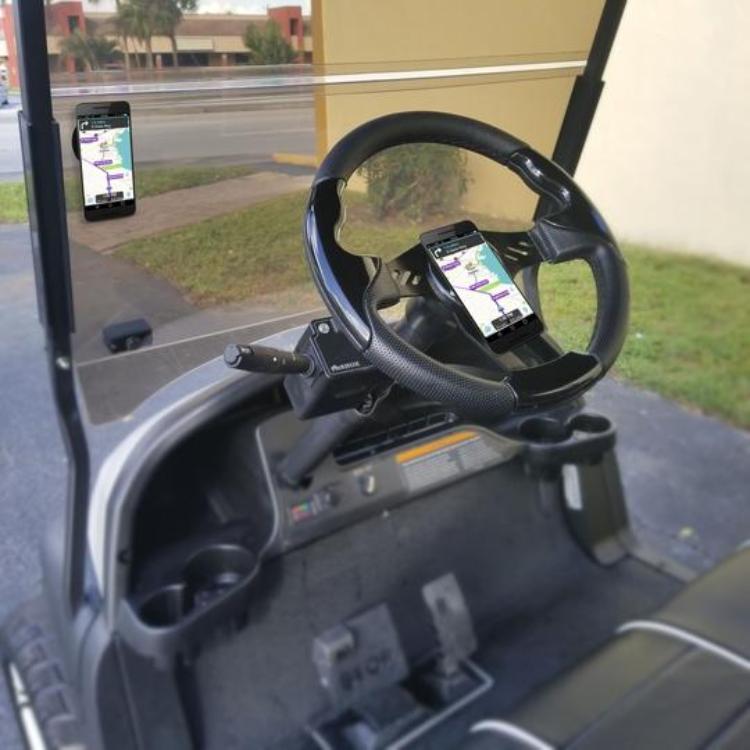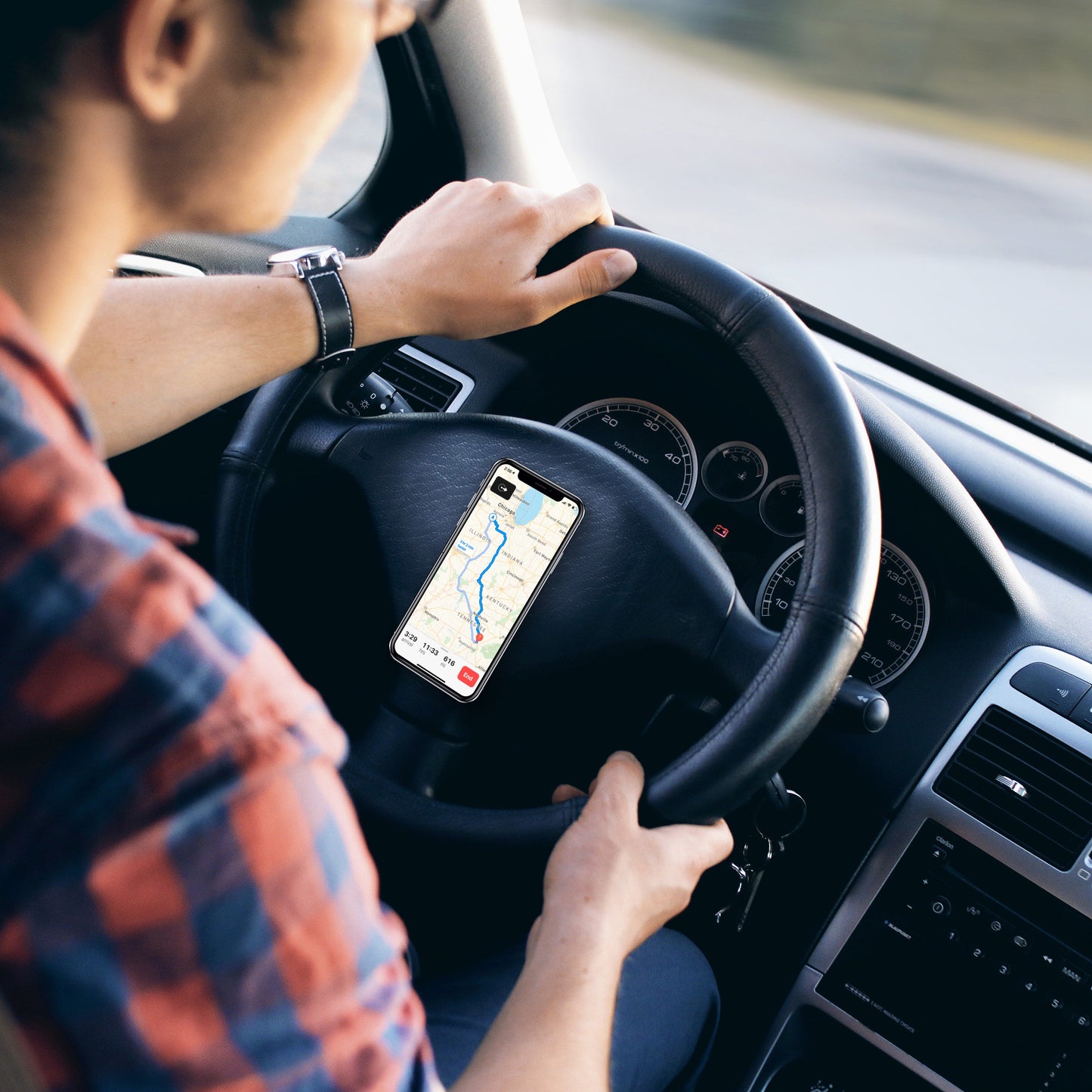 Why SafeVuu?
Our phone holders are durable and long lasting. Made with High quality materials with safety in mind. Our patented technology helps keep your eyes on the road and make sure you are always going to correct direction.
Safe Driving

With SafeVuu, your phone is always right where you need it. No more reaching forward to find that spot between the windshield and dashboard! Our patented rotating mount keeps devices securely in front of you without any obstructions or distractions from other objects nearby.

Easy & Safe Installation

Never worry about your phone again! Our SafeVuu holder mount is easy to install, with a durable 3M adhesive that holds your device securely in place. It will work no matter what the temperature throws at you and leaves behind absolutely zero residue.

Premium Quality

Looking for a phone holder that is durable and long-lasting? Look no further than the Safe-Vuu! This phone holder is made from high quality materials and is designed to last. It is compatible with all phone models, so you can use it with your favorite device.

Patented Tech

SafeVuu holds two product patents. As well as using 3M-VHB. With 3M-VHB Peel & stick adhesive, you can easily attach and detach a mount from your golf cart or truck steering wheel with no residue. This will keep the phone in place even when driving down bumpy roads!